Pros and Cons of Operating as a Company 

Updated on May 12, 2022
Reading time: 5 minutes
Business owners and entrepreneurs have several options when choosing the best structure for their business. The three main business structures are a sole trader, partnership or company. If you are considering starting a business, you should consider the pros and cons of operating as a company. This article will outline some advantages and disadvantages of operating as a company in New Zealand. 
Advantages 
Limited Liability for Shareholders 
Companies in New Zealand are usually incorporated as limited liability companies. This means that the company is a separate legal entity from its owners. Therefore, the company's shareholders are not personally liable for any debts that the company accrues – the company itself is responsible. 
On the other hand, a sole trader or partnership structure is different. In these business structures, the individuals who own and run the business are personally liable for any debts the business accrues. As such, the limited liability element of the company structure can be an advantage. It means that your personal assets – or your shareholders – are not at risk if your company goes into debt. This will also provide confidence to your shareholders, which will attract people to invest in your business. 
Lower Taxes
If you structure your business as a company, any company profits will be taxed at a company rate. 
The company rate is 28%, which is lower than the highest tax rates for individual earners. 
Therefore, you could pay less tax on your company profits than if you operate as a partnership or sole trader. In these structures, you must pay tax at your individual tax rate. 
Additionally, you can offset some business expenses as part of your company tax returns, including daily expenses. You will need to ensure that you keep good records of your business finances to ensure that you correctly pay taxes.
Credibility and Growth Potential
Due to the high startup costs and time expenses of beginning a company, businesses and investors generally see them as more established and credible than sole traders and partnerships. Additionally, this structure will continue to operate beyond the lifetime of the business founder. Again, this is because it is a separate entity not contingent on one individual. 
Further, it is easier to sell and transfer companies than sole traders and partnerships. Accordingly, they provide excellent opportunities for growth. As companies have shareholders, you can easily add new investors to your business by issuing additional shares. You can also transfer the shares more easily. 
Disadvantages
Unlimited Liability Company Deterring Shareholders
You can also form companies with unlimited liability, but this is a unique and uncommon structure. In this case, the company's shareholders have unlimited liability and therefore are liable for all business debts and liabilities. If the company accrues a considerable debt, this will fall onto the shareholders. Consequently, they may need to contribute their personal assets to pay company debts. 
Generally, this liability is highly unattractive to investors and shareholders. People do not want to sell their personal assets to pay off the company's debts. Therefore, people do not typically choose to create unlimited liability companies. 
Higher Taxes if Your Business is Not Succeeding
If your company is not earning a significant profit, the company tax system may be a disadvantage. Notably, the company tax rate of 28% is higher than some personal income tax rates. Accordingly, you may end up paying more in tax.
High Startup Costs and Reporting Requirements
However, setting up a company can be an extensive and time-consuming process, much more so than being a sole trader or beginning a partnership. You need to formally register with the Companies Office, file annual returns and keep your details up-to-date. Additionally, you will need to create documents like a Shareholders Agreement and Company Constitution. You are also bound by strict company law in New Zealand or may face severe penalties.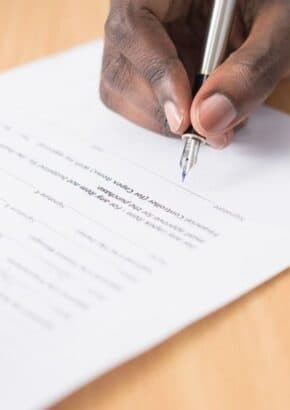 Commercial Contracts Checklist
To protect your business, ensure supplier contracts meet your business' needs. Our free Commercial Contracts Checklist will help.
Download Now
Key Takeaways
Choosing a business structure is an important decision for any business. There are pros and cons that come from operating any business structure, including as a company. A company allows for:
limited liability for shareholders;

lower taxes; and

greater potential for growth and credibility with investors. 
However, a company structure also has several disadvantages, including:
higher startup and reporting requirements;

less attractive to investors as unlimited liability companies; and

higher taxes if your business is not succeeding. 
If you need help choosing a business structure, our experienced business lawyers can assist as part of our LegalVision membership. You will have unlimited access to lawyers to answer your questions and draft and review your documents for a low monthly fee. Call us today on 0800 005 570 or visit our membership page.
Frequently Asked Questions
Can I register as an unlimited liability company and a limited liability company?
No, you will have to choose one or the other. You cannot pick both. The nature of liability is the opposite, and therefore, you cannot have one company be both limited and unlimited liability. 
What are the three types of business structures I can choose from?
You can start a business as a sole trader, partnership, or company. However, there are pros and cons with each business structure, and you should understand these before starting a company.
Was this article helpful?
Thanks!
We appreciate your feedback – your submission has been successfully received.
About LegalVision: LegalVision is a commercial law firm that provides businesses with affordable and ongoing legal assistance through our industry-first membership.
By becoming a member, you'll have an experienced legal team ready to answer your questions, draft and review your contracts, and resolve your disputes. All the legal assistance your business needs, for a low monthly fee.
Need Legal Help? Submit an Enquiry
If you would like to get in touch with our team and learn more about how our membership can help your business, fill out the form below.
Read other articles by Abby
<!-/- Related Articles - Item -/->