What is a Strategic Alliance in New Zealand?

Updated on August 16, 2021
Reading time: 5 minutes
A strategic alliance is where multiple companies combine their resources and experience to achieve a mutually beneficial agreement. They are similar to joint ventures. However, a strategic alliance allows the companies to act more independently towards a strategically aligned goal. This is a common strategy for New Zealand businesses to consider when looking to expand overseas. Note that there are a range of circumstances where strategic alliances are helpful. This article will explain:
what strategic alliances are; 

the advantages of this alliance; and

some risks to note before forming a strategic alliance. 
What is a Strategic Alliance?
A strategic alliance is where two or more companies come together to work together and collaborate to achieve a common goal. A legal agreement will usually detail such a goal. It will also detail the terms of the agreement and the commitment of each partner. There are various forms of collaboration, including:
distribution and purchasing agreements;

transfer of innovations or technology;

jointly launching a new product; or 

taking on a new market. 
Strategic alliances are similar to joint ventures. However, a joint venture is a separate entity to achieve a strategic aim. Compared to joint ventures, strategic alliances offer the benefits of greater independence and usually flexibility. Essentially, two or more companies are agreeing to join forces in some capacity for a particular purpose. The aim is to ensure that the alliance offers mutually beneficial terms for all included parties. Therefore, a strategic alliance can be a great way of capitalising on different strengths by involved parties. 
For instance, an alliance with a local business in another market can help New Zealand businesses to expand their operations or product offerings overseas. The local business can offer their local resources, knowledge and expertise. Meanwhile, the New Zealand business may bring innovation or novel technology to the table.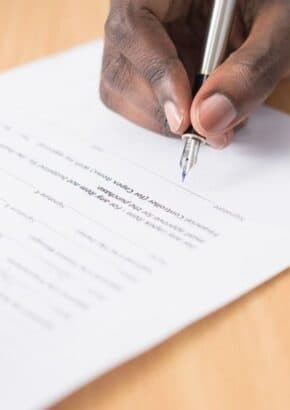 Commercial Contracts Checklist
To protect your business, ensure supplier contracts meet your business' needs. Our free Commercial Contracts Checklist will help.
Download Now
Advantages of a Strategic Alliance
There are a range of reasons why you might want to form an alliance with partner businesses. Of course, the nature of these advantages will differ depending on what your business is looking to accomplish. Likewise, the benefits of your alliance will depend on what the other businesses involved bring to the table. However, you will usually look to achieve something that your business could not do by itself. Or perhaps, something your business could not do as well by itself as it could with partners. 
Other advantages often include a shared risk exposure. For example, you do not need to take on all risks of a potentially risky development like expanding to a new market. In addition, there are natural benefits of working with partners, like:
accessing different kinds of networks; or

taking advantage of collaborations between individual employees within your businesses with specific skills and experiences. 
Risks of a Strategic Alliance
There are risks with a strategic alliance, as well as possible opportunities and benefits. There are a variety of reasons why strategic alliances sometimes fail or do not achieve their aims. For example, relationship breakdowns between alliance partners can occur. Therefore, it is essential to detail the goals and commitments of different partners at the outset of the alliance. Miscommunications or differing expectations on these critical points can lead to dysfunction later in the alliance's lifespan.
There are other risks beyond the strategic alliance breaking down. For instance, you may find that the strategic alliance's activities start soaking up a significant amount of your business' time and resources. Sacrificing on core business activities in favour of a more speculative strategic alliance can be dangerous. There are also risks depending on the nature of your partners. For instance, larger businesses might swamp or overwhelm the contribution of smaller partners. This can be a risk for both the larger and smaller partner in the alliance.
Key Takeaways
Strategic alliances are where two or more companies in New Zealand collaborate for the purpose of achieving a common goal. For example, you may consider expanding to a new market or collaborating on new technology. Hence, a strategic alliance can offer significant benefits to participants, such as the pooling of resources and experiences. It can also offer the opportunity to take on a business development your business may not be able to do on its own. However, there are still certain risks, particularly relating to the other partners in the alliance and a relationship breakdown. Therefore, ensure that you detail all expectations and goals in the alliance at the outset. 
If you are looking for more information about the benefits of forming strategic alliances in New Zealand, our experienced business lawyers can assist as part of our LegalVision membership. For a low monthly fee, you will have unlimited access to lawyers to answer your questions and draft and review your documents. Call us today on 0800 005 570 or visit our membership page.
Frequently Asked Questions
What is a strategic alliance?
A strategic alliance is an agreement between two or more companies to collaborate to achieve a collective goal or mutually beneficial aim.
What are the risks of a strategic alliance?
There are several risks with a strategic alliance to be aware of. In particular, a breakdown in the relationship between the alliance partners is a perennial risk, as well as the risk of over-committing your business' time and resources.
Was this article helpful?
Thanks!
We appreciate your feedback – your submission has been successfully received.
About LegalVision: LegalVision is a commercial law firm that provides businesses with affordable and ongoing legal assistance through our industry-first membership.
By becoming a member, you'll have an experienced legal team ready to answer your questions, draft and review your contracts, and resolve your disputes. All the legal assistance your business needs, for a low monthly fee.
Need Legal Help? Submit an Enquiry
If you would like to get in touch with our team and learn more about how our membership can help your business, fill out the form below.
Read other articles by Matthew
<!-/- Related Articles - Item -/->