Key Clauses to Include in an NZ Shareholders' Agreement

Updated on September 28, 2021
Reading time: 5 minutes
When running a company, all parties must have a clear understanding of the company's processes and their roles and responsibilities. This becomes even more important when a company has several shareholders and other moving parts. Therefore, while having a shareholders agreement is not legally necessary, it can be an essential tool to prevent issues between directors and shareholders. Likewise, this document can improve individuals' trust in your company. This article will outline:
What a shareholders agreement is
Why they are essential to ensure the smooth running of the company;
What you should include in a shareholders agreement. 
Shareholders Agreement
A shareholders agreement is a formal document setting out the relationship between shareholders and your company. It is effectively a contract between these parties. While it is called a shareholders agreement, you can think of these documents as a shareholders rule book. 
A good shareholders agreement will outline the rules to follow in certain situations. For example, it would outline the process if a shareholder wishes to sell their shares or if a shareholder passes away.
Therefore, while these documents are not essential for your company, they are very handy, particularly if your company has more than one shareholder or is growing. When you have multiple individuals, there is a massive increase in the opportunities for misunderstandings and challenges to occur. 
Key Terms to Include 
There are some key terms that you should include in your shareholder agreement.
Names and Roles of the Parties
Your shareholders' agreement should set out the names of all individuals involved in the company. These will typically fall into two groups: directors and shareholders.
| | |
| --- | --- |
| Directors | Shareholders |
| These are the people who govern the company and are the primary decision-makers. Usually, these individuals are also shareholders. While outlining the roles of those involved in the company, you should also set out details relating to the length of the terms of directors. | These are the individuals who have bought shares in the company. Some shareholders may have one or two shares in the business, while others may own more significant amounts, like 25% of the company's shares.  |
Additionally, you should include as much information as possible relating to what these individuals should do in their roles. For example, you should include:
the nature of the company;
how many directors the company will have;
the roles and responsibilities of the shareholders and directors;
how you will arrange funding;
what insurance you need to protect shareholders;
non-competition provisions to prevent individuals engaging in competitive behaviour against the company;
how distributions should be paid from the company; and
what behaviours would be so significant that it could call for the removal of a director or shareholder. 
Process of Buying and Selling Shares
Your shareholder agreement should include written guidance on when shareholders want to buy or sell shares. Having a straightforward process will allow for consistent decision-making, which will provide certainty to your shareholders. 
Additionally, you could include the pre-emptive right of first refusal. This means that if a shareholder wishes to sell their shares, other existing shareholders have the first right to buy these shares. This will also improve trust in the company, as shareholders will feel valued and protected by the companies. 
Process for Dispute Resolution
Unfortunately, severe disputes between shareholders or between your company and its shareholders may arise. To help manage future disputes, your shareholder agreement should detail clear guidelines for resolving issues. Indeed, disputes that go to court are often costly and time consuming for all involved. Therefore, preempting a dispute with a transparent process can significantly benefit your company. 
Process for Making Important Decisions
You could also outline the process by which the company can make critical decisions. These decisions can include:
the appointment or removal of a director; 
amending the company constitution; or 
closing the company. 
Certain decisions are significant and will affect the directors and shareholders of the company. Therefore, it is a good idea to have a clear process to gauge shareholder approval. This will also avoid any disputes further down the line.
For example, your shareholders' agreement could outline which decisions the shareholders should be invited to vote in, whether a majority vote is necessary, and the voting process for these decisions.
Additionally, you could outline how your company will allocate voting rights to shareholders. For example, many companies allocate one vote per share owned. However, if individuals hold different types of shares, including preference shares, these shareholders may have different voting powers.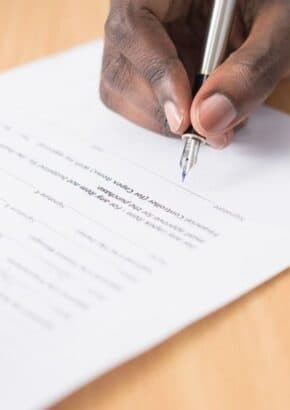 Commercial Contracts Checklist
To protect your business, ensure supplier contracts meet your business' needs. Our free Commercial Contracts Checklist will help.
Download Now
Key Takeaways
While having a shareholders agreement is not legally necessary, they are essential tools to prevent issues between directors and shareholders. Clearly, including the names and roles of the parties, the process of buying and selling shares, dispute resolution processes, and how important decisions will be made will provide greater certainty for those involved. Ultimately, a shareholder agreement aims to increase shareholders' trust in the company.
If you need help with drafting a shareholders agreement, our experienced corporate lawyers can assist as part of our LegalVision membership. For a low monthly fee, you will have unlimited access to lawyers to answer your questions and draft and review your documents. Call us today on 0800 005 570 or visit our membership page.
Frequently Asked Questions
Do I need a shareholders agreement if I only have one shareholder?
That depends; if you are the only shareholder and director of your company, you may not need a shareholders agreement. However, it may still be best practice to have a shareholder agreement, especially if you plan to allow other people to purchase shares from you one day.
Is a shareholders agreement legally necessary?
No, but it is a legal necessity to have a company constitution.
Was this article helpful?
Thanks!
We appreciate your feedback – your submission has been successfully received.
About LegalVision: LegalVision is a commercial law firm that provides businesses with affordable and ongoing legal assistance through our industry-first membership.
By becoming a member, you'll have an experienced legal team ready to answer your questions, draft and review your contracts, and resolve your disputes. All the legal assistance your business needs, for a low monthly fee.
Need Legal Help? Submit an Enquiry
If you would like to get in touch with our team and learn more about how our membership can help your business, fill out the form below.
Read other articles by Abby
<!-/- Related Articles - Item -/->