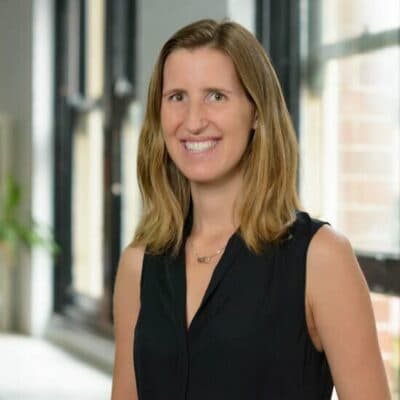 Practice Areas
Banking and Finance
Business Structuring
Capital Raising
Corporate and Commercial
Jill is a Practice Group Leader with particular expertise in Corporate and Banking and Finance Law. She has over 20 years' experience practising as a lawyer at top law firms in Europe, Asia and Australia. She is qualified in England and Wales, as well as Australia.
Jill specialises in Corporate Law, advising startups and investors (including VCs) on raising capital via SAFEs, convertible notes, revenue loans, venture debt and straight equity.
In addition to Corporate Law, Jill also specialises in Banking and Finance Law having previously worked at a number of global top-tier firms where she advised large corporates and other sophisticated clients on complex cross-border transactions.
Jill uses her experience working on large, complex transactions to provide startups, SMEs and corporate clients with high-quality commercial legal advice.
In her spare time, Jill enjoys yoga and spending time with her four little boys.
Qualifications: Bachelor of Laws (Hons), University of Manchester, University of North Carolina at Chapel Hill.
Professional memberships: Law Society of New Zealand.
Amber Turnbull, Just Cuts (COO)
Anthony Bekker, ROKT (Head of Operations Strategy)
John Baini, TruePillars (Co-Founder & CEO)
Federico Collarte, Baraja Pty Ltd (Founder)
Fill out the form below and we will be in touch shortly!
Our Awards
2019 Top 25 Startups - LinkedIn

2020 Excellence in Technology & Innovation Finalist – Australasian Law Awards

2020 Employer of Choice Winner – Australasian Lawyer

2021 Fastest Growing Law Firm - Financial Times APAC 500

2021 Law Firm of the Year - Australasian Law Awards

2022 Law Firm of the Year - Australasian Law Awards