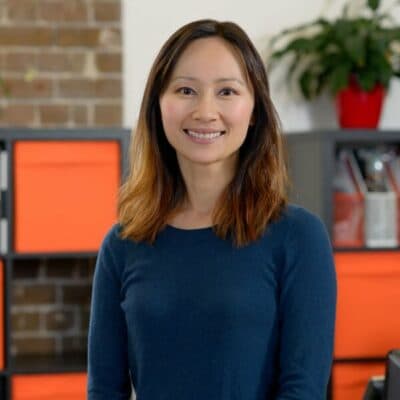 Alyssa Huynh
Practice Leader
Contact Alyssa
Warning: Use of undefined constant linkedin_link - assumed 'linkedin_link' (this will throw an Error in a future version of PHP) in /var/www/html/wp-content/themes/legalv-v4/single-team.php on line 57
view LinkedIn profile
Practice Areas
Corporate and Commercial
Franchising
Property and Leasing
Alyssa is a Practice Leader for LegalVision's Commercial Leasing team. She brings 15 years' experience to her current role. Prior to joining LegalVision, Alyssa worked at several national law firms, specialising in retail and commercial leasing. She has acted extensively for large corporate and national clients, government bodies and major property developers advising on all aspects of their leasing and property requirements. Alyssa is qualified in both New Zealand and Australia. In her spare time, Alyssa enjoys spending time with her family, travelling and keeping fit.
Qualifications: Bachelor of Laws, Bachelor of Commerce, Macquarie University.
Professional memberships: New Zealand Law Society.
Amber Turnbull, Just Cuts (COO)
Anthony Bekker, ROKT (Head of Operations Strategy)
John Baini, TruePillars (Co-Founder & CEO)
Federico Collarte, Baraja Pty Ltd (Founder)
Fill out the form below and we will be in touch shortly!
Our Awards
2019 Top 25 Startups - LinkedIn

2020 Excellence in Technology & Innovation Finalist – Australasian Law Awards

2020 Employer of Choice Winner – Australasian Lawyer

2021 Fastest Growing Law Firm - Financial Times APAC 500

2021 Law Firm of the Year - Australasian Law Awards

2020 Law Firm of the Year Finalist - Australasian Law Awards