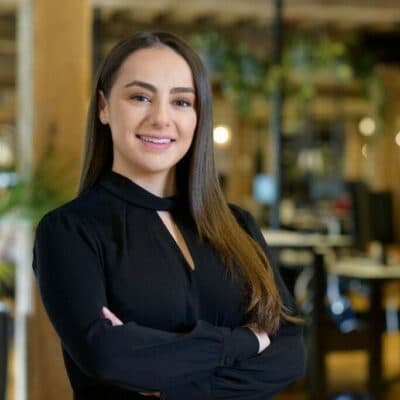 Practice Areas
Construction and Infrastructure
Corporate and Commercial
E-Commerce
Alyssa is LegalVision's first point of contact for businesses developing their online presence, seeking advice on commercial contracts, or requiring assistance with construction contract inquiries.
Alyssa graduated from Macquarie University with degrees in Law and Commerce. She has experience working in in-house legal teams and in private practice. Alyssa will be combining her customer service experience with her legal background to assist clients and scope their legal needs.
In her spare time, Alyssa enjoys watching sports, and catching up with family and friends.
Amber Turnbull, Just Cuts (COO)
Anthony Bekker, ROKT (Head of Operations Strategy)
John Baini, TruePillars (Co-Founder & CEO)
Federico Collarte, Baraja Pty Ltd (Founder)
Fill out the form below and we will be in touch shortly!
Our Awards
2019 Top 25 Startups - LinkedIn

2020 Excellence in Technology & Innovation Finalist – Australasian Law Awards

2020 Employer of Choice Winner – Australasian Lawyer

2021 Fastest Growing Law Firm - Financial Times APAC 500

2021 Law Firm of the Year - Australasian Law Awards

2020 Law Firm of the Year Finalist - Australasian Law Awards