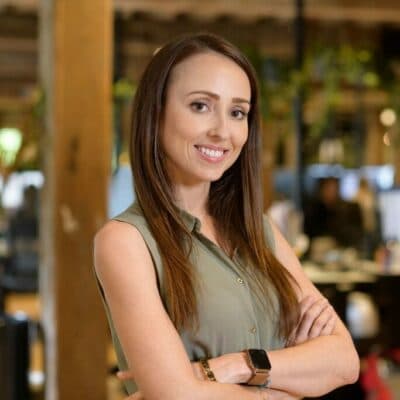 Practice Areas
Business Structuring
Corporate and Commercial
Vanessa is a Legal Project Manager at LegalVision.
She graduated from her law degree with honours and also has a degree in political science.
She is currently studying her Masters degree in applied law. In her spare time Vanessa enjoys playing in a concert band and practicing yoga.
Amber Turnbull, Just Cuts (COO)
Anthony Bekker, ROKT (Head of Operations Strategy)
John Baini, TruePillars (Co-Founder & CEO)
Federico Collarte, Baraja Pty Ltd (Founder)
Fill out the form below and we will be in touch shortly!
2019 Top 25 Startups - LinkedIn

2020 Excellence in Technology & Innovation Finalist – Australasian Law Awards

2020 Employer of Choice Winner – Australasian Lawyer

2020 Fastest Growing Law Firm - Financial Times APAC 500

2020 Law Firm of the Year Finalist - Australasian Law Awards

2019 Most Innovative Firm - Australasian Lawyer